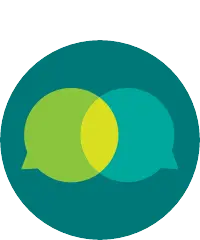 Asked
668 views
Translated from English .
Is the field for being an Exotic Veterinarian enough so that there's room for someone like me?
I'm a hard worker and I love animals a lot #veterinarian #veterinary #veterinary-medicine #veterinary-technician #animals
---
From what I've witnessed, dogs and cats need annual exams for shot and preventive meds and dental care, etc. but domestic exotics animals like birds, bearded dragons, tortoises, snakes, etc. don't typically need a great deal of veterinary care unless something major goes wrong. I can't see where you would be able to be solely an Exotic Vet unless you were just wanting to have a part-time clinic or maybe a mobile Vet clinic (which I think would be cool).
That being said, Dr. Theilen, also known as Dr. T from National Geographics "Lone Star Vet" show and previously on National Geographics "Dr. K's Exotic Animal ER" , recently opened up an Exotic Vet Clinic with Dr. Hoppes (A Veterinary Professor at Texas A&M), in Grapevine Texas. They seem to be successful but they also both have a great deal of credentials behind their names and Dallas/Ft. Worth is a really big area.
I live in Houston and have exotic animals. I'm also a zookeeper so I take my exotics where we take our zoo animals, which is Texas A&M school's vet clinic. Prior to that, I had a hard time finding vets in our area that specialized in Exotics. They treat them, but really don't know a lot about them. When I search Exotic Vets in Houston, I get vets that treat both domestic (dogs & cats) and exotics. This again tells me that it's hard to maintain enough clients to support just an Exotic vet clinic. But it really depends on your area.
What you might consider is being a Vet at a zoo. But I can tell you that the zoos take the best of the best when they hire their Vets, and they don't typically have but one, maybe two, on staff.
Yes, exotic animal veterinarians are in high demand and there a shortage. The job pays very well and below is the path to become an exotic animal veterinarian:

Exotic pets include a wide variety of animals: birds, rodents (hamsters, gerbils, guinea pigs, chinchillas, rats, mice), rabbits, ferrets, reptiles (snakes, lizards, turtles, tortoises), amphibians (frogs, toads), sugar gliders (marsupials), hedgehogs, potbellied pigs, and even spiders.

Earn a bachelor's degree in a biological science to prepare for entering veterinary school. Take courses in animal behavior (if available), general biology, chemistry, physics, and mathematics. Then take the Graduate Record Examination (GRE) to qualify for entering a veterinary school.


Steps to Become a Zoo Veterinarian
Step 1: Get an Undergraduate Education. ...
Step 2: Earn a Doctor of Veterinary Medicine degree. ...
Step 3: Obtain a State License. ...
Step 4: Complete an Internship. ...
Step 5: Obtain Specialized Training in a Residency Program. ...
Step 6: Get Certified in Zoological Medicine for Career Advancement.