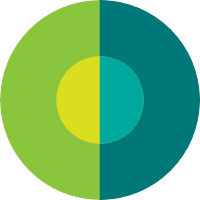 Cheryl Haller
High School College Advisor
This is a personal choice. We call this picking a "best fit" college. Some students would rather be "rock stars" on campus, building confidence, and being recognized for their work. (smaller campus or less of a brand name) Others want the prestige of a brand name school, but note that it is YOU who will determine your success. These schools typically tend to be more competitive. Only you can answer best fit. Here are some things to consider:
1.) Size: Do you need to speak with professors, or are you ok with classes of 200? Do you know how to advocate for yourself, seek academic support if you need it? Bigger schools require more patience and self-advocacy.
2.) Location: How far away from home are you willing to be?
3.) What can you afford? Look for schools with generous scholarships, whether financial need-based or merit (grade) based.
4.) Major: Do they have 2-3 majors, or areas of interest for you. You might change your mind over time. Look closely at what classes you will take for the given major/specialty.

There are many other factors, but this gives you a start.