Viewed 483 times
I want to do work full time , which job is better to get good salary?
---

Simon Robson
Retired Engineering Manager with limited consultation
I would concentrate on doing something that you enjoy rather than going strictly for a high salary. You will be working for a long time and you will only be your best if you enjoy what you are doing. Generally speaking the more education you need to reform a job the more you will make, but if you like working with your hands, a technical school will give you the skills and a very livable salary. What I suggest is 1) find out what you like doing. 2) Get on the internet and explore that career and find out all you can. Be sure to pick a field that you can get a job in...3) start studying and taking courses relating to that area. 4) Try to get a job/apprenticeship/internship to explore that job. Good luck.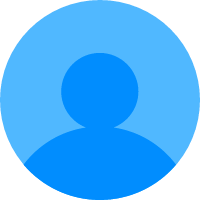 Denise King
VP, Global Benefits & Total Reward Operations
Identify your career interest first, because you will work in a job for a long time and you want to be happy with your career choice. The pay will be aligned with your career choice.
Try to find your passion first since in the long run, that will result in more happiness than money alone. There are a lot of variables to your question, so outside of my advice and others, you should check glassdoor.com to identify which roles may align with your aspirations.