Asked
262 views
Translate
Translated from English .
What is a career that involves business and travel?
#traveling #business #travel #international #jrhighschool #college #profit #income #stocks #companies
---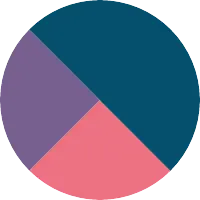 Jayme McBreen
Partner Business Manager
Any type of sales position would likely get you traveling. you might start in Business Development or Inside sales which is limited in travel, but the further along you get, travel can get more frequent depending on the career.

Scott Walston
Father - Husband - Technology Enthusiast - Sales Leader
Bianca, the two careers I know can travel a lot that are business centric are Sales and Consultants. This was before Covid so I believe there will be a slowdown in business travel but still a good amount in the future.

Sales and Consulting are very wide areas to consider. You should consider what you enjoy. An example if you are extraverted, enjoy people and have great listening skill then maybe a sales role is an option. If you enjoy technology and people then may technology consulting (helping customers install and use software) would be a great option. If you like math and numbers then maybe an auditor for one of the larger consulting companies mentioned in previous posts is a good option.

I did a quick Google and the link below are the companies from 2019 that had the most spend with airlines. That should give you a good indication of the type of companies that have employees traveling. A lot of these are technology and consulting companies, you may want to think about careers in those fields.

https://www.statista.com/statistics/254078/companies-by-usbooked-business-travel-air-volume/
I was/am in IT, Finance and Telecoms, and found that working for multi-national companies opens up opportunities to travel if you are flexible and willing to take the risk and move around. Working for a german company before, while I was based in Asia, allowed me to travel not only around the asian region but also around Europe. Now that I am based in the US with a wireless carrier, my work has taken me all over the USA, to attend meetings, conferences, meet with coworkers in the regions that I manage.
There are many consulting companies where travelling is necessary for the placement. I would spend time researching various industries and determine if you want to be customer facing (Sales?) or not. There are many multinational companies that have many opportunities for travel.
I'd say marketing and accounting involve a lot of travel. It really depends more on which company you get hired by rather than the specific business degree. One of the more sure-fire ways I'm aware of is to join one of the big 4 accounting/audit firms: PwC, EY, KPMG, and Deloitte. These companies have global reach and you can get a shot of transferring internationally if you let your career team know that is your goal early on. I would also narrow down what you're looking for from "international travel" to specific countries you have an interest in visiting. From there, you can research which companies have a strong or expanding presence in that country and work backwards from there about what degree you would like to pursue. Many companies reward employees that willingly transfer to a key country the company is expanding in and give them the opportunity to move up the ladder quickly.
Tons! If you are wanting to combine the two maybe look at the event industry or sales type of role.
Working for a global company can also open up the world of travel! I work for a company with locations around the US, Asia, and the UK. Sometimes they'll ask people with experience with certain software or processes to help roll out something similar in different sites. Also working for the Cruiseline industry can create great opportunities to travel (while building ships, launching ports, dry dock maintenance on ships, etc.).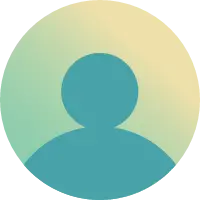 Samantha Brooks
Investigations & Forensics Associate
If you're interested in both business and travel, I'd definitely look into consulting. There are many different types of consulting that involve substantial travel, both within the U.S. and internationally. Many of the Big 4 accounting firms (which have many consulting opportunities) also allow you to do international placements in different countries if that's something that interests you. Beyond consulting, I'd also recommend looking into jobs in hospitality, as there are often business and operations management jobs in hospitality that involve travel. You should also consider roles at airlines, as there are often great opportunities in the finance departments of airlines. One major perk of working for an airline is that you'll likely be able to get heavily discounted flights when you do your own personal travel.
Sales and Business Development, Marketing, Consulting, Flight Attendant, Pilot, Journalism, Performing Arts (e.g., Acting, Music), Talent Recruiting, Career Development Training and Advising