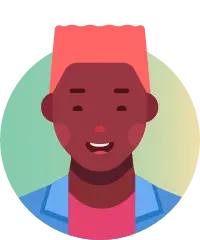 Asked
266 views
Translate
Translated from English .
how do i get in to college to play football for the NFL.
what i'm asking is, if you never, ever played, football, in your life, how do you get into the position where i'm, able to go, and play, college football. Also what if I dont have any clips nor had any type of practice and i'm only twenty years old. #football #college #sports
---
Hi David,

Although making it on a college football team and ultimately the NFL is a hard path, it's not impossible. If you're out of high school, I recommend attending a Community College and trying out for the team. This way you can work on your academics for transfer as well as developing your football skills and developing a highlight reel of your style and talent for the next level. Since your inquiry doesn't provide much detail about your situation or background, I am making some assumptions.

I also recommend to start doing outreach to coaches and those who are more knowledgeable about the recruitment process to better assist you.

Please feel free to comment more detail, so we can have a dialogue and I will be sure to assist you to the best of my ability or point you to the right resources. I wish you the best and hope you achieve your dreams.

Thank you,
AM
The best advice I can give you is it really depends on what you believe your ability level is. Now, whether you believe your DI or DII or DIII and maybe Jr College level. You would have a better chance for trying out and possibly making the team or playing time at the lower level. Many DI schools already have the players with scholarships. All schools provide tryouts but again your chances are better at the lower end and maybe proving yourself then transferring to a higher level school.