Arshia Malek, M.Ed.
Badges
Following Tags
Tags on answered questions
Active Locations #psychology #mental-health #counseling Ruan
Jul 24, 2021 427 views
#career #career-choice #career-path
Cape Town, Western Cape, South Africa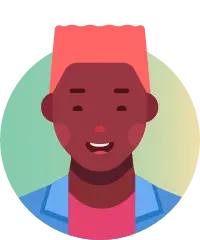 David
Jul 22, 2021 282 views
what i'm asking is, if you never, ever played, football, in your life, how do you get into the position where i'm, able to go, and play, college football. Also what if I dont have any clips nor had any type of practice and i'm only twenty years old. #football #college #sports Kayla
Jul 23, 2021 250 views
I am interested in so many things I don't know which one I boils stick with #career Rimi
Jul 21, 2021 400 views
I am a rising Junior. During my sophomore year, I studied AP CSA from an online school and took AP CSA exam this June. I would like to study computer science, however, I did not do very well in AP CSA exam even though my class grade is an A in this subject. I am not sure what we should do...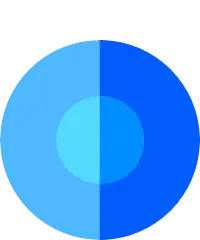 Owen
Mar 17, 2021 354 views
I am an athlete who loves to travel but is interested in both sports and real estate. #traveling #sports #money Sam
Jul 20, 2021 967 views
For my internship I'm working on a project with another intern. Both of our managers are keeping the requirements vague and said they don't want to give too much guidance to see what we can come up with. I totally understand this and like the fact that it's more of a "lets see what you can do"... I am in 9th grade and want to get into a college like UCLA majoring in psychology. I wanted to do something specific to my interests of psychology this summer but I am lost. I have asked my sister and other family to help but they clearly did not do much. What should I do this summer that you... #wildlife #zookeeper #colleges #zoology sokna
Jul 19, 2021 198 views
i'm a sophomore in undergrad majoring in human biology at hunter college #medicine i do not know how to speak English
#english #psychology Kenya
Jun 22, 2021 384 views
I plan on becoming a psychiatrist and I want to know what I will be offered once I finish Job Corps? I am currently doing rehabilitation technician trade classes. #job #psychology #career-counseling #graduate-school #career #scholarship Tamia
Jun 19, 2021 360 views
I am a psychology major and I love poetry. Through poetry I was able to find love for this science. #psychology #counseling #therapy #career I'm a single mother of one, I'm 27 years old and about to enroll in college. I'm interested in human behavior, psychology, sociology, Physical health and the natural way the world works. My goal is to gain knowledge and pursue a career in something that involves my interests, also to be wealthy... lolo
Jan 08, 2017 527 views
How do you know what career you want? #college #business #student