Updated
Translated from English .
237 views
What are the values of your company, are looking for in a person?
I'm looking into #nursing and #midwifery and I'd like to know what values a #nurse and #midwife must have, in order to have a #healthcare position and profession. #nursing #medical #neonatal #labor-and-delivery
---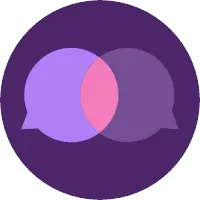 Ashley Anders
Labor and Delivery/Postpartum/Stable Newborn/Gynecology Registered Nurse
Hey Serenity! I have been a Labor and Delivery nurse for around 5 years now. I would say that there are a few qualities that are sought out in the Women's Health and healthcare field in general. Things like:

Empathy
Compassion
Time management
Problem solving
Conflict resolution and situation diffusion
Quick thinking
Hardworking
Dedication
Kindness
Intelligence
Creativity
Strength
Honesty
Communication

That is just to name a few. I hope this helps! Good luck on your journey in Women's Health.
Ashley recommends the following next steps:
Shadow a local Labor and Delivery nurse of midwife
Make a list of your attributes and compare

angie azur
Writer's Boot Camp Grad | MFA Creative Writing | PhD(c) Ancient Wisdom | Death Doula | Yoga | Reiki | Art Therapy
Hello, Serenity!

What values, you ask....hmmmm,

I would say to be a midwife (I had 2 amazing midwives when I birthed my two kids) the values they both held were:
- a feeling of confidence and love for life
- openness to the experience that I and my husband wanted to have in the birthing of our children
- a belief that anything is possible
- a way of holding space without your agenda being present
- curiosity of others, of health and healing
- gentleness but not push-overness
- able to stand for someone going through pain
- fearlessness and excitement
- appreciation of life

Hope that helps....
Hello Serenity,

My company looks for compassion to help others. The willingness to go over and beyond to meet the members need. Consistency is a rule to remember. Everyone will have ups and downs, however being consistent regardless of what is going on moves the needle in your favor. Mindfulness is also the word to remember. Being mindful of other including different diversities is very important to a successful career.