Career Questions tagged Midwifery iesha
May 17, 2022 326 views
I want to learn more about becoming a nurse midwife.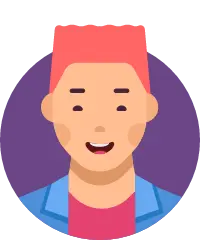 I'm looking into #nursing and #midwifery and I'd like to know what values a #nurse and #midwife must have, in order to have a #healthcare position and profession. #nursing #medical #neonatal #labor-and-delivery I am currently going into my second year of college this upcoming fall semester as a Biology major. I wanted to become a doctor, but got conflicted. After taking time to reflect on my future and what I ACTUALLY want, I've decided to go into the Midwifery route! I am attending a community...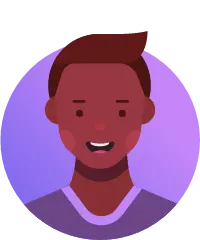 Gian
Feb 05, 2019 4661 views
#nurse #registered-nurses #nursing #healthcare #midwifery Is it true that RN-midwives don't get paid at least $60,000? #nursing #college #registered-nursing #midwives #midwife #midwifery #nurse-midwife I am preparing for a career as a CPM/LM (out-of-hospital midwife), and I hope to eventually start my own birth and photography businesses. I would like to learn more about the aspects of building a business that are most important in the beginning, so that I can create a solid foundation in... I am currently studying to be a CPM/LM (essentially, an out-of-hospital midwife), a career that involves being on-call for births or other needs by mothers 24/7. So, I would like to learn more about others' experiences with the on-call life, particularly what they found to be the hardest part... I'm 32yrs old and a mother of 2 boys! I've wanted to help deliver babies since I can remember. I have witnessed two babies to friends and one to my sister be born. It was AMAZING!!! I've been out of Hight School for 16yrs now. So I feel very lost when it comes to the best choices regarding... 1.)Where do you work? (Provide a name of the company and a description) 2.) Number of years working in this career? 3.)What exactly is your career? What do you do? (Provide your position/title and a brief description of your responsibilities) 4.)What do you like most about your job?... Hi I am a student at Achievement First Brooklyn High School, and I'm interested in being a midwife because I want to bring life into the world. I am scared of losing someone's child and having to see the pain that the parent has to go through. #midwifery I'm interested in becoming a midwife because I think that would be the coolest job ever! #college #doctor #midwifery #baby #midwife I am asking this question because, even though I want to be a singer, I really want to be a nurse midwife and help soon to be mothers. I'd like to know what I should do if a patient is acting up and not listening to me. #nurse #nurse-midwife #midwifery
5+ million learners use CareerVillage to get career advice.
About us