Asked
322 views
Translated from English .
How can I combine therapy and acting/film-making as a career?
I am unsure of how I can pursue a career in acting and becoming a therapist. Do you think pursuing a Masters degree in Drama Therapy can combine the two? The goal: I want to work as a LMFT while making movies about mental health. Any ideas or suggestions? #therapist #therapy #acting # #career #dramatherapist # #psychology #filmmaker
---
Ebony's Answer, CareerVillage.org Team
Racheal's feedback includes information that I wasn't aware of.

Thank you, Racheal.

I would add that depending on type of the therapy and office structure you're interested in pursuing, your therapist role could be extremely flexible. I am a Therapist Trainee working towards my degree and then licensing. The office I work out of allows us to schedule clients according to our availability. As a result, of you want to focus on both acting roles and scheduling clients around that I don't see why you couldn't go that route. Counseling is a role that takes on several shapes. This includes positions on campus, within the county or city, nonprofit, private practice and so much more. The path is yours to carve out!
I wish you all the best. It's been exciting as I learn more and I'm pretty confident you can experience the same excitement as you move forward.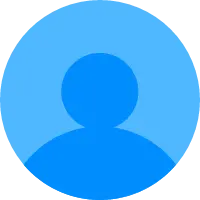 Racheal Noble, Ph.D., LMFT, LPC, NCC
Mental health, education, research, care coordinator
Hello, I'm a LMFT and 7 years of aperforming arts background from middle and high school. I also took theater and dance in college. This is an interesting take, however not as far fetch as you may think. Much of thr training to be a therapist will have you tole playing, recording, transcribing and doing presentations using theories and stories. You may actually be ahead of the game, with you drama background. It okay to get your degree in Drama Therapy, you may benefit in furthering what is called "psychdrama" which is slowing making a underground comeback, as well as live therapy (where therapy is done with viewers, mostly for learning). This sound wonderful and you may be able to do films that teach people about the importance of therapy.
The other part of being a therapist is documentation and testing so keep that in mind, because it can seem tedious but it is the more important component of being a therapist...it is the science of how you monitor progress and the process of change using a theory.

Keep at it! Best of Luck!!