Asked
260 views
Translated from English .
How should I plan out my college path if I want to be a dermatologist?
I am starting to plan for college and I don't really know where to start. I'm not sure what I should study for my bachelors degree and or what type of schools to go to in order to start my college path. Also, I keep hearing different things when it comes to how med school for dermatology would work which isn't making this easier.
---
It would be great to try an internship in medicine, especially in the field of dermatology. It will help you get practical experience and make a better decision whether you really like the discipline or not.
What refers to medical schools, try to find ones (via the internet) which specialize in dermatology and have good reputation.
All the best and good luck in your university applications.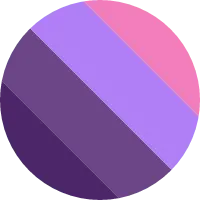 A. Michelle Hawkins
Make contributions and identify volunteer opportunities for employees
Let's assume you do decide to pursue a career in dermatology. To gain admittance to medical school, you will don't need to major in pre-med or pursue any specific major in undergrad, but you will need to complete coursework in mathematics, physics, chemistry, biology, organic chemistry, anatomy, and English. To prepare for these college-level courses, you should take the most challenging math and science courses you can in high school. Medical school admission is competitive, so you will need top marks in these courses as well as evidence of leadership and volunteer work or research to make the cut.
Dermatologist is a branch of medicine that deals with treatment of skin conditions.
And the career path for dermatologist start with having the required qualifications to join a medical school and train as a medical doctor or a physician assistant with specialization in dermatology.
Medical doctor training takes at least 6 years after having done the pre medicine degree.while physician assistant degree can take about 4years then one can their after specialize in dermatology which can take another 2-3years.
Dermatologist have a great number of clients due to the numerous skin conditions that patients have from eczema,skin allergies,aging skin conditions,sun burns amongst many other .