Katie Anderson

Badges
Following Tags
Active Topics
Active Locations Julie Y.
May 13, 2016 968 views
Most people claim their decision to enroll in a certain college was completely their own. But is this accurate? How much of an influence do you think counselors, family members, friends, and/or money have in their decision? Are there other factors that may indirectly influence their decision?...
6 votes
4 answers
Active Mar 19, 2018


Relevant to you?
Healdsburg, California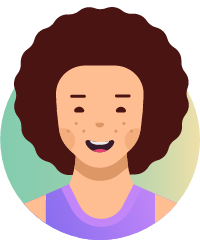 Martin S.
Feb 23, 2017 583 views
I want to be able to start up my own business after graduating from a university but am not sure what the processes are. #business...
6 votes
4 answers
Active Feb 23, 2018


Relevant to you?
Redwood City, California Grace D.
Jan 14, 2018 300 views
I've heard that college is about a lot more than the education aspect, that it's learning to live on your own and explore yourself as a person. Also, the majority of people end up switching majors anyway while still in college, so I'm wondering what should be weighed more: the university as a...
2 votes
2 answers
Active Mar 03, 2018


Relevant to you?
Los Angeles, California Anthony P.
Jan 16, 2018 441 views
I don't know if my kids are going to be able to have the fun times when I was smaller. I want them to get away from technology because like Bill Gates said, " Social Media makes you stupid". I want to know how I will be able to have my kids to have the childhood I had when I was with my mom and...
12 votes
10 answers
Active May 02, 2019


Relevant to you?
Tolleson, Arizona Jessica Joy S.
Jan 16, 2018 328 views
In college, I plan to major in marketing and though I do currently take a marketing class in high school, I don't know what to expect spending 4 years focusing on one major. #career #marketing...
3 votes
3 answers
Active Sep 24, 2020


Relevant to you?
Waipahu, Hawaii Sarah G.
Mar 16, 2018 463 views
I recently chose my major for college but I've been having some second thoughts. I don't have any close family members who went to college and it would be really great to hear from someone who has experience how exactly you knew you'd made the right decision when choosing your major. #major...
6 votes
6 answers
Active Mar 03


Relevant to you?
Whittier, California