Updated
Translated from English .
737 views
what's the best strand when taking accountancy as a pre-law course?
I will be a senior high school student in a few years, and I'm not still sure and confident. I hope those who have experienced will share their opinions. #student #high-school #law #lawyer #attorney #women-in-law #pre-law
---
Hi there, I'm not sure if I'm answering your exact question but when I was in undergraduate I studied accounting and finance and I think some of the accounting courses do provide a good lens for when you ultimately pursue a law degree. While you may not use the accounting/financial analysis skills later on, it's a great fundamental skill to have to better understand companies and their financial statements (it also depends if later on you may end up pursuing corporate law!). I remember taking my business law class and really enjoying it. For full disclosure, I'm not a practicing accountant and ended up seguing to finance but I think it's a very useful background to have and can come handy one day. The other thing to consider is that while you may be taking accounting classes, it is not mandatory for you to take the exam for a CPA license if that is not the path you decide to pursue. Hope that is somewhat helpful to you!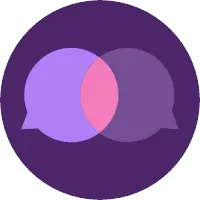 Mary Borromeo
Academy Head of Operations and Client Management
Dubai, United Arab Emirates
I had exact plan then...to take up accountancy as my pre-law as I was fascinated by both subject matter - Accountancy and Law. I became a Certified Public Accountant and now working for Big 4 but have not taken up Law in the end. However, I still believe that taking up accountancy as your pre-law will be great. There are number of law subject in your accountancy curriculum and hence that will probably help you later.
Accomplishing the two most difficult licensure examination in the Philippines will really be a great advantage and will give you number of career opportunities.

I hope this helps.

Regards,
Mary