Asked
261 views
Translate
Translated from English .
Is this realistic?
I want to make a business. I want to work with children, teens and animals. It will be like a mental and physical therapy. The children will get help with life. Like emotional, mental, physical support or with life, school and family. The animals will be rescued and fixed up. The children and animals with heal together. I will hire counselors, mentors, doctors, etc.
# #physical-therapy #psychology #doctor #surgeon #animals #teens #children
---

Ebony Staten
CareerVillage.org Team
Director
Ebony's Answer, CareerVillage.org Team
Hi Da'Nita,

It is absolutely realistic and it's a great idea! There are several nonprofits working on similar projects. There is no reason why you couldn't start your own as well.
Ebony, CareerVillage.org Team recommends the following next steps:
Research (this can be done through Google) existing non-profits with key terms animals, therapy, kids
After researching current non-profits keep an eye out for the education the owner has completed
Determine ways to volunteer in your area with a program similar to what you have in mind.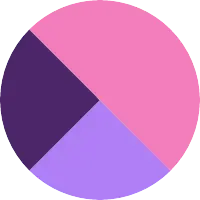 Jason Rechtman, MA, MBA, LPC
Manager of Clinical Quality
139
Answers
Freehold Township, New Jersey
Freehold Township, New Jersey
Great idea! There are many "wellness centers" that may not advertise well enough to see that already encorporate many of the areas you discussed, however that does not mean things cannot be done differently. The term "hippotherapy" refers to the involvement of animals in a typically mental health therapeutic setting but can be used for so many applications. You will see a lot of horse interaction primarily but goats, dogs, you name it they do it.
As science progresses there will continue to be a fusion of wellness, physical, and mental health. this is a great idea to pursue. Figure out a way to research, expand, and make it a unique and marketable and profitable idea.