Linda Hassan RN, MS, BSN, CCM
Badges
Following Tags
Active Topics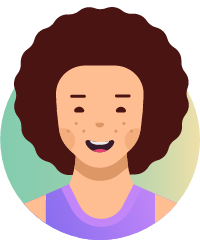 Rachel F.
May 05, 2016 1223 views Jessamine N.
May 13, 2016 656 views Deepa S.
May 15, 2016 450 views
Becoming a doctor is no easy task. The loans sometimes reach over $100,000 and I would like an easy way to get rid of those loans. I have heard of programs where serving overseas could reduce loans and now I would like to know more about. #doctor #medicine... maryam O.
May 25, 2016 446 views
I'm graduating from high school this year, and my plan is to become a BSN but im not going to a 4 year University yet. What classes should i take for now? #college #nurse #nursing... Sydney D.
Sep 01, 2017 415 views
I want to be a neonatal nurse and I love babies so much and it hurts me to see them in pain so I want to help them in any way I can. I want to know how often I'll see critical care babies so I can mentally prepare myself for what I will experience in my career. #neonatalnursing #nicu #nurse... Bethany B.
Sep 01, 2017 429 views
I am asking whether I should go straight for my RN or should I get my LPN first? I've done a lot of research about this and I'm 50/50. #nursing #medicine #registered-nurses... Immaculate M.
Sep 01, 2017 647 views
I am a current nursing student. It can be difficult sometimes to manage my time well when it comes to my studies, family, friends, etc. I am looking for tips to manage everything well and still maintain my sanity. Thanks! #nursingschool #nurse #nursing #healthcare #nursing-education... Wendy M.
Sep 01, 2017 560 views
I will be starting an accelerated nursing program (1 year program) in November and was looking for any tips or advice to help me succeed. Since this is an accelerated program, I am not sure if my normal study habits will suffice. Nursing programs are normally 2-3 years, so my program will be... David R.
Oct 26, 2017 421 views
I'm wanting to become a nurse. i need a mentor to ask questions I have and to complete2-3 hours of job shadowing. #nurse... Tara R.
Jan 13, 2018 305 views
Picking a major seems like one of the biggest decisions I'll have to make between highschool and college since it has such a big impact on my future. How can I break it down to just one major that is ideal for me?... Erin N.
Mar 05, 2018 349 views