 155 views
How should I decide what type of engineering to go into
I know I want to be an engineer, but I don't know what type.
---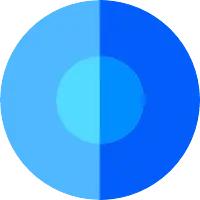 Nivedita Balaji
Test Analyst
Hi there!
Yeah, this question arises to everyone at some point of time- "What should I be doing further?"

Just relax and don't think deeply. For 5 min, just keep away all the definitions you have in your mind (the ones which you made up yourself and the ones which society has defined) - like some may say "IT is a growing field, technology is booming so this is a must-to-go" and so on. No! Leave all thoughts behind and sit quiet.

Ask yourself about your talents. What is that thing which has kept you going since childhood? What did you enjoy the most? For some it may be drawing, for others may be playing games.

For instance, If you loved playing games and now want to create them, then you can study computer science and then get a masters in game development. So your career will be around your same idea.

If drawing is your interest then again maybe computer science and then you can do your masters in designing or any course related to art - like digital art.

If you're interested in automobiles then go for mechanical engineering and so on..

Another way to explore is, do online courses on the subjects you're interested in... If anything fascinates you and keeps you occupied then explore further about it and decide.

So, your career choice must be based around your passion/your skillsets. Try analysing your skillsets and convert them into a career.

You can have a different main career and your passion as a side business as well. But that's dependent on your views and choices.

Hope this helps:) All the best!

Jaclyn Jones
Associate in Economics and Analytics
Hi Charlie,

Do not worry if you are unsure what type you want to do. If you are applying for college a suggestion of a major to declare is mechanical engineering. That one is very broad. When you are taking classes you will find areas that you like and do not like as much based on the required course load. If you do not like chemistry then chemical engineering probably is not for you. You will likely learn about new types of engineering when you are in school and should talk to an advisor about subjects you like and they might be able to help you narrow it down to a more specific type of engineering or keep it as mechanical.

Most importantly, you do not need to have it figured out before you start college. The first year you will be taking many required courses and determining what your interests are. Do not worry and seek advice from professors and advisors.

Best,
Jaclyn

Dexter Arver
Senior Manager, Web Applications
Hi Charlie,

I was in your shoes while applying to college! While I told people I was probably going to go into computer science, I really didn't know. So when I got into my college (UC Berkeley), I was very happy to find out that they had an undeclared/general engineering path in the School of Engineering (https://engineering.berkeley.edu).

This was awesome for me, as the path allowed me to take general engineering courses while leaving my options open until the end of the sophomore year, where I would need to commit to a specialty. This worked out perfectly for me, as I committed to electrical engineering at the end of my sophomore year. Because I started out as a undeclared/general engineer, I took courses that other electrical engineering students didn't have to take, so I was behind by a few units, but I'd definitely trade being a little behind compared to having declared the wrong focus and having to restart from scratch.

So, this is what I would recommend for you. Choose a college that has this general track, then use the first two years of college to take a broad variety of courses that expose you to the different engineering paths. When you're fully informed, you can then make the choice. :)

I wish you the best!

--
Dexter