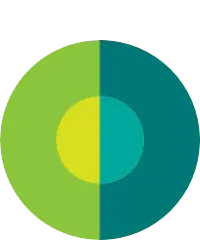 Asked
99 views
Translated from English .
What is it like working as a baker or in a cafe who makes everything from scratch?
I'm very interested in the field and would love to do such. I'm curious about the work and time it takes, to run my own culinary business as a bakery and cafe.
---
Leonard covered a great deal of what to aim for!

The best I can add in is the labor. It can take long hours and extensive preparation, so time and material management are great skills to have. The public sees the glamour and glitz at the front counter but they often don't get to see the bakers arriving at 4 A.M. that day to prep and prove dough to have enough to get through the day while making sure customers receive the freshest product possible.
By day, I'm a communicator at a Fortune 100 technology company. By night and on the weekends, I enjoy baking. Specifically, baking from scratch is the best course. While I'm not in the restaurant or baking industry, I do have friends who have successful businesses. Knowing your product, having some signature items, testing them on friends and family, ordering enough and knowing what does well is key to success. Also suggest that you don't overflow your menu with too many items. Otherwise lots of food wasted. You should also set up with local businesses to have any unsold items donated to homeless shelters or other orgs willing to take them. That will position your business as a responsible local business.
Hi!

Jax and Leonard had great answers! I have been a chef and restaurant manager for over 15 years. Bakery's are niche and competitive in different way than restaurants simply because your offerings, while delicious, are not necessarily unique to customers. People tend to have their favorite donut shop rather than trying many different donut shops or traveling around the city to try new ones right? Additionally, the hours for bakeries are very early and as an owner will be difficult to staff. I am very good friends with the owner of Cook's Gluten-Free Sourdough and used to be close with Sadie Rose- keeping quality bakers around is a constant struggle!

The great news about the culinary scene is that you can stage (pronounced stah-zge and basically means a short internship) at like any place to gain experience, learn new things, and test career choices!
Good luck!
Liz recommends the following next steps:
I recommend staging at 2-3 bakeries before making the investment into school or applying for jobs to see if it's something that you like.
You should be able to line something up by going in and talking to the owner or manager about your interest in learning more.
Be prepared to spend at least a full shift shadowing a baker, 2-3 days would be more beneficial for an informed decision.