Jessica McCarrick
Badges
Following Tags
Active Topics
Active Locations Orleisha J.
Mar 18, 2018 219 views
I have came to the conclusion that I would like to major in biology. Biology is fascinating, as you learn about evolution and ecology. I have decided to become a dermatologist. I do not know much about dermatology but I am willing to learn. #dermatologist #dermatology #bio...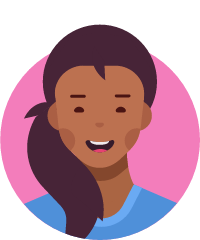 MERYL P.
Aug 14, 2018 176 views
What do you have to bear in mind when /What are your experiences in working with different healthcare professionals (e.g.nurses, consultants, surgeons) from other specialities ? #doctor #medic #medicine #consultant... Trenton H.
Aug 15, 2018 133 views Perla G.
Aug 16, 2018 326 views Arial D.
Aug 23, 2018 233 views
School hasn't started for me yet so I'm currently an upcoming senior and I know I want to go to medical school, does it make sense to start studying this early? I've been studying some of the topics that the MCAT covers so should I even attempt to study from actual resources like practice... Ashley D.
Aug 27, 2018 199 views
I have heard many different ways you can be just to become a doctor. However, I want to know what I have to do to actually get to where I want to be. I am a latino women and for me to become a doctor is a huge step for my family. I am not only doing this for my family but mostly for me. I want... Leo R.
Aug 30, 2018 315 views