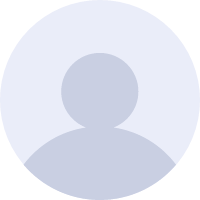 Christine Park
Enterprise Program Manager
You should absolutely set goals and find great mentors and engage, but I went to college wanting to pursue journalism, then law and shifted to consulting and landed in marketing/market research and financial services industry. Every change was affected by a life circumstance: the need to support my parents financially when they experienced hardship, ability to care for them when they had health issues and getting engaged and making choices about where to live jointly to maximize both your career and your partner and then having a child and pursuing best areas for schools against the industries offered there and a company with work/life balance to support a young family. The thing about career choices is that you plan and you will find that in your 20s, 30s and 40s, those circumstances change and you get to really know what you're good at and who you are and what you value.

Find and keep close mentors who have time to give you advice, find topics and books you're drawn to and keep an open mind. I found that a lot of my foundational skills that drew me to my passion career (journalism)) in middle school, high school and college were inherent in me and I brought those strengths or attributes to new jobs (diligence, detail orientedness/fact finding, curiousity, fighting for underdogs, connecting the dots and seeing a big picture and telling a compelling story to meet an objective.

So you will find that your strengths are threaded through your life choices, whatever job you choose as you will also be called to those jobs. As you continue your journey and enjoy that and leverage that. But sometimes you need to make choices that help pay the bills and support a family and there's no love lost for passion projects there by doing that, I find that's the myth of blankly saying "do what you love" because if it's not enough to sustain a quality life, you will no longer love it.

Ultimately, having your own shop carries with it its own risks. Work for others and really observe and learn the in's and out's there before striking out on your own. Certifications are good, but DOING it is the only place where you learn. Good luck!