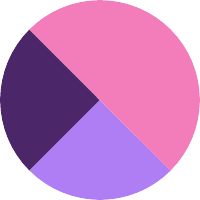 Ye Wang
Software Engineer
Hi Nancy,
I can completely feel for you. As a software engineer, in addition to coding at work, there is really not many opportunities for people like us to social and build network.
So to avoid this from getting worse, my advice is, try to get out of your comfort zone, and reach out to people, either with a technical question, or just say hi.
At my old company, there is a happy hour event every Thursday afternoon, where different people get together, enjoy free food, talk to each other, and get to know each other. Things like this are great opportunities for us to build network.
In short, don't be shy, and reach out to get to know your colleagues.
Ye recommends the following next steps:
Schedule a short 1x1 meetings, say 15 minutes, with most, if not each of your colleagues, to say hi and introduce each other

Watch out for company wide conference events, activities, and sign up for them