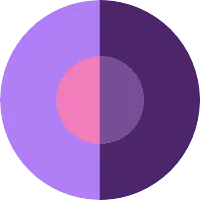 Krasti Quach
Badges
Following Tags
Tags on answered questions
Active Locations I'm currently a senior in high school and i'm still trying to decide if college is worth the work needed to get in let alone getting your degree. #high-school emily
Oct 27, 2020 292 views I want to become a #surgeon Eloy
Oct 09, 2020 452 views
If my strengths are hardworking and caring and my hobbies are basketball and being active (exercise) what type of career best fits me? #careers #history #engineering #mathematics #biology
#business #computer-science I have came to know something about few top universities of canada, sometimes they requires Leadership skills, extra thinking power for giving scholarships to study in their universities. So that, I want to study abroad & also make a improvement on this skills. #JULY20 #Experts #Professors...
Rajshahi, Rajshahi Division, Bangladesh C
Jul 29, 2020 1163 views
Hello everyone! Tech industry is ever changing, new tools/frameworks keep popping up. For example, using React hooks in the React App has been gaining popularity since its release. Another example is the new features of JavaScript (ES6/7/8/9 /10......) Questions: 1. Given the... Hello there! I'm a student and i'm a little all over the place when it comes to my dream career. I know what I'm good at- I just don't what job I could use most of my skills in. When watching TV shows, I end up wanting to be the job in that TV show. But- not all of them made me feel that way.... Kaela
Jul 27, 2020 759 views
#july20 #work #healthcare #school #work-life-balance #medicine #technology #nuclearmedicinetechnology #psychology #biology #radiology #intern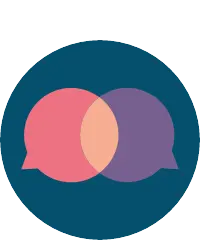 As a first year student, I often find myself overwhelmed by the different opportunities available to me on and off campus just simply by being a student. I get really divided and stuck in between not wanting to miss out and getting involved is absolutely everything and focusing my efforts on a... Nancy
Jul 29, 2020 601 views
I am an IT major. I tried my best to build my network and find a mentor, but it's really hard. Maybe, I am not doing it the right way. I need help....building my network, finding a mentor.....almost EVERYTHING. Technology might be in demand, but it's really hard to find a job without... #school #school-counseling #work-life-balance
#JULY20 Emily
Jul 28, 2020 362 views
I am completing a bachelor's in healthcare administration online as well as working full time during the day. How many online classes are reasonable to take while working full time? #July20 #time-management #work-life-balance Chloe
Jul 17, 2020 796 views
What is one thing that you wish you did better in undergrad school?
Could be anything!
#undergraduateschool #doctors #therapists #business #marketers #analysts #counsellor #teacher #gradschool #july20 #university #medicine #technology #research #academia #jobs #work I am an undergrad student of economic. #student #jobs #school # #high-school-students #internships #college-student #technology #student-development #professional #JULY20
Khorog, Gorno-Badakhshan Autonomous Province