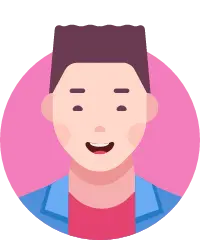 Asked
290 views
Translate
Translated from English .
What careers should I look into if I'm interested in chemistry especially forensic chemistry?
I've been interested in chemistry since I was a little kid because it gives me insight as to how the world really works on the molecular level. I like forensic because I get to solve challenging problems. Science and math are my best subjects at school and I enjoy tasks that require critical thinking. I want to be challenged and my work to make a positive impact.
---
You could look into being a forensic toxicologist or a drug chemist at a crime lab. Those two disciplines require chemistry degree. Trace Evidence analysis also requires chemistry (mostly organic and analytical). The other disciplines in forensics such as serology and DNA usually require some kind of biology degree.

Kwizera Lucie
General Practitioner in Occupational Health
Hey Nick. I am glad you are sharing your question with us. Adding to what Kalina said you can as well look into the following:


1. Crime Scene Investigator
2. DNA analyst
3. Pathologist
4. Toxicologist

There are many careers that pertain to chemistry but these four go with forensic chemistry as they focus on anything that has to do with chemistry + forensic meaning : its chemistry used to solve criminal cases or anything that has to do with courts of law
You can research Biotechnology or Biochemistry/ Chemical Engineering. Biotechnology consists of vast fields. The most in-demand careers in Biotechnology include Medical Sciences, Clinical Engineering, Biomedical Engineering, Microbiology, Medical Engineering, Process Development Science, and Clinical Research. And as for the Biochemistry - you can work as Medical Chemist, Patent Examiner, Petroleum Engineer, Food Scientist, etc.