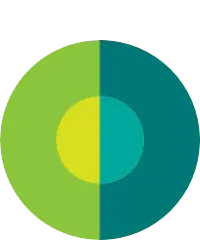 Asked
85 views
Translated from English .
What was your overall training or schooling like for culinary arts?
Such as the effort, social aspects, tools, and what was your favorite course to take for the culinary arts.
---
Hi Elle,

I just answered your other question about baking- love that you are asking multiple questions!

I attended a Cordon Bleu Culinary Academy in San Francisco (CCA- now closed) and while I preferred it to regular college, which I also went to, it is unnecessary to begin a culinary career. The education there will teach you the basics of cooking, international cuisines, butchery, baking, knife skills, etc- but the degree will not get you a higher salary. It may get you stages at better restaurants if you are super passionate and tenacious, but you could work your way up to those with experience and chef references. Don't get me wrong- I really enjoyed culinary school! Mine was 90% cooking, 10% classwork which was basically menu planning and a few tests! But it was really expensive for a degree that truly doesn't get you anything. 15 years in the industry and no employer has ever asked about it.

If you go, make sure it's something you can afford or loans you can pay back in a few years (less than $10k)- Chef's do not make good money. The ones that do get paid decently do it because they freaking love it and are passionate. Like Chef's table passionate.
Liz recommends the following next steps:
You can learn knife skills online, working in restaurants, and taking knife skills classes- and practice, practice, practice on items like potatoes, onions, carrots- like making a soup.
Stage: go to a restaurant you like and ask if you can stage for a day or a couple days or even help the prep team to learn. That's the best education you can get.
Try new foods and learn about the techniques to make those dishes- you can ask the waitstaff how something is prepared like braised or seared and then watch videos, read blogs, and practice, practice, practice.
Choose a culinary school that isn't going to put you in a debt you can't get out of. It's not worth it. :)
Good evening! Full disclosure - I work at a University in the financial aid office. But your question hit a nerve and actually came up when I was talking to my daughter's teacher tonight. Her daughter is a junior in high school. PLEASE take this with a grain of salt but know that my heart is in the right place. And I truly hope you have a family/support system.

So...I'm the cook in the household. I love to cook, I always have. Many European countries have a phrase that is a little generic...but it translates to "food is love". When I was a young man, my parents were pushing me to go to culinary school. I'm not saying that the decision I made is good for all...just sharing an opinion. I came to the conclusion that I loved to cook...but if I did it for a living...I might grow to not like it. Through circumstances in needing to save up money, I ended up working in some restaurants and pubs. I was quite good, and could make a wicked fish and chips...but it was just a job and paid the bills.

I would just suggest that you look at a sort of end-goal. PLEASE know...I am someone who did not follow their dream. (Theatre Edcuation major originally...we won't go there.) I graduated high school in 1994. Food Network wasn't a thing and the phrase "celebrity chef" did not exist. I worked on a line, I got patrons their food and no one got botulism.

This is where I might ruffle some feathers...I worked in neighborhood joints and had no aspiration to get Michelin stars, etc. In those environments...not one person I worked with went to culinary school. I am not disparaging culinary schools...there is much you can learn there...and you can only learn by doing. But this is where I get back to the end-goal. Do you want to own your own place? Business or management might help in that arena. And, please forgive me, we've never met, but I've lived long enough to know that some people are just good at the thing they do.

My daughter is my sous-chef...has a Star Wars apron and has only had three bits of eggshell that fell in the bowl since age three. She wants to open her own restaurant one day but use my recipes. Contract negotiations continue...

You, or your folks, can definitely ask questions about it. Please, just trust me on this one point - if you start college, finish. I took a semester off that lasted nine years because I "didn't know what I wanted to do". I worked retail, got raises and promotions...then the market went BOOM. And I had nothing to show for it. I hope I don't anger you or your folks for saying this...when I "dropped out" a counselor told me..."You don't go to college to learn a job (full disclosure - some trades you have to. Culinary - sanitation certification) ...you go to college to learn how to learn." That advice would have been helpful BEFORE...but we won't go there...

If you are as sincere as I am...there's no law that says what you study in college is hard-wired to be your "future". But please...if you go to college (which YOU SHOULD!!!!) don't stop. Biggest regret of my life. No matter what the results, your life will be exponentially easier if you get that degree.

Also...they say "stage" but I hear most sound it out like "Asage" or "Staj".- If you have a local restaurant that your family frequents...ask if stage is an option. I make homemade pizza for my girls...and my daughter says "it's good...but not as good as the take-out place". (Thanks...I don't make 400 pizzas on superbowl sunday). I don't know your end-goal, but hands-on training is definitely helpful in the culinary world. It's unpaid...unless you find a generous boss...but there is a bit of an unspoken rule...we all have to pay our dues.

You've got this...please use your support system. I regret that I didn't when they were alive...cheers!