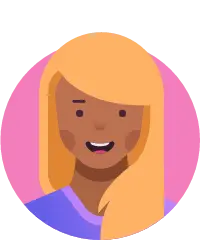 Jewel
Jewel's Career Goals
Storytelling J&S Brown Urban Housing Developers for Nonprofit Organization. Founded by Jewel J Brown and her son Sadik J Lee Brown. My son and I was very intrigued by the real estate world back in 2012. We attended the free real estate presentations almost every month never having money to join the classes, I got enough information to go home and researched more about real estate and how it worked. I would attend real estate networking events where I met a buyer who took me on as a wholesaler. This is when it hit me to focus on helping the single mothers in these redline neighborhoods. I remember when I was a young girl walking pass abandon houses trash along the sidewalks, I remember saying "one day I will live in a beautiful house and a clean and safe community". When I became an adult and started my career as a hairstylist working for the top hair salons in Manhattan NY. I was ready to move out of the hood and start a promising career as a celebrity hairstylist. By the year of 1996 I moved to Atlanta continuing my hairdressing career. Not long after moving to Atlanta I was pregnant; I gave birth to a premature baby boy weighing 1 pound he spent 3 months in the hospital. When my son came home, I had to stop working and find a government assistance housing for us. While I nursed my son to wellness I lived rent free and I received food stamps each month It was a blessing because it allowed me to stay home and take care of my baby. There were more than 200 single mothers living in this apartment complex. I could see the depression on the mothers faces I saw hopelessness in these mothers lack of resources to do better for themselves and the kids. After two years my son was off the oxygen and a lot of the meds, I moved out of the low-income housing. I started working again I find a preschool for my son to attend, and he received rehab for his delays and I worked in the day. After two years I brought my first townhome in 2005 and in 2008, I opened my first hair salon. My son is doing well he is a healthy young man and we never had to look back except for wanting to help the single mothers who are having trouble improving their lives to their full potential. I have compassion for these women I know what it feels like. When you can't give your child the things that they desire and never having enough money. It's difficult for these mothers to get back into or start working a job to supplement what they get from the government they stand a chance of losing their benefits, so they stay stuck in the system. I started the J&S Brown Urban Housing Developers for Nonprofit Organization to improve lives of single mothers, by the way of affordable housing, rehab abandoned houses in the redline neighborhoods and build communities, empower mothers to achieve self-sufficiency. To close the gaps, increase education, reduce barriers, provide consulting, offer incentives so they can take the program seriously. It fills my heart to make an impact on a family life through my organization. We want to change lives of 1000 single mothers each year.
Badges
Following Tags
Tags on answered questions
Active Locations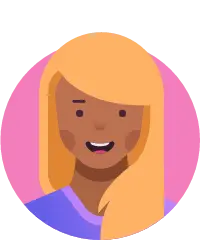 Jewel
Aug 10, 2022 159 views
I have been a hairstylist for 20 yrs or more. I feel burnt out I started a nonprofit to give back to the single mothers with low income. I will rehab rundown houses in the redline neighborhoods make it affordable housing for single mothers with educational workshops, consulting and career...