Janet Dalva
Badges
Active Topics
Active Locations Annmarie C.
Aug 23, 2018 158 views
I have been placed about 20 min away from the main campus and I will have my car. What are the advantages/disadvantages you can think of if I just take the shuttle over rather than my own car everyday? #campusparking #parkingtickets... Tatiana R.
Aug 27, 2018 185 views
I am currently at a community college (Valencia) studying for a major in architecture and after earning my AA will transfer to a university (University of Central Florida). Could I start taking classes toward a minor or would I have to wait til I transfer to a university? #majors-and-minors...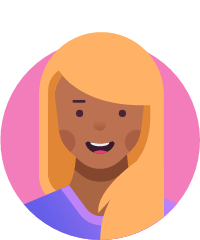 Emily R.
Aug 28, 2018 168 views
Is it best to major in biology or can I choose another major?... Paul L.
Aug 28, 2018 139 views Nicole S.
Aug 30, 2018 169 views Victoria G.
Aug 30, 2018 98 views
I am wondering how do you decided what college you should choose for post-grad work, specifically in teaching.... Noah H.
Aug 30, 2018 172 views
I am currently in the process of these 2 things and I'm not sure how to beef up my chances of getting into Brown/Harvard. Do I stand a good chance with these under my belt + president of another club + solid Ivy level academics? Also I'm going into computer science, if that helps (or... Brianna M.
Aug 31, 2018 212 views
I've managed to get established my psychology major and my interest in pre med, but I don't know if I can add an art minor or if I should submit a portfolio for my minor. I'm applying to 11 schools and I'd just like to make it clear I intend to be involved at whatever school I attend....