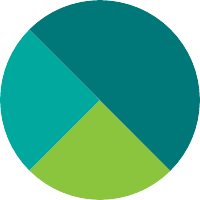 I'm a lawyer admitted in New York, and have practiced law or held legal positions in firms and companies earlier in my career, but later switched to the education field because I really enjoyed working in higher education. Having a law degree never hurts yo in your job search since law is involved in every company (contracts, partnerships, copyright, compliance with laws, etc.), however it's important to find your personal niche. Why do you want to be an environmental lawyer? Is it because you truly care about the environment and want to change/enforce laws and policy to benefit the environment? If yes, then go for it. Find out which law schools have great environmental law programs (ex: NYU has a great rep for that field) and consider what it takes to get accepted and pay for school. If you'll be applying for loans, GET A GOVERNMENT LOAN first before a personal loan (much lower interest!) Law school can be expensive, so research scholarships, work programs, and grants.

I can always go back into law, but I'm pretty content where I am now, and I don't regret law school at all. The most satisfying area of law will be the one that you enjoy the most - some people love working for non profits to advance social justice, whereas some people love paperwork and mergers. It really does depend on your interest. (By the way, environmental law can applies to many areas - so you have to find out which environmental sector you are interested in) Another good tip is that you don't have to major in traditional subjects like political science, it's actually to your advantage to have a major that is unique - ex: computer science major + law degree = can result in legal jobs at tech companies.

This was my 2 cents on this topic - and I hope it shed some light on your question. If possible, I would also seek the opinion and advice of other people that have practiced environmental law to get more focused answers and insight to that particular practice. Best of luck!