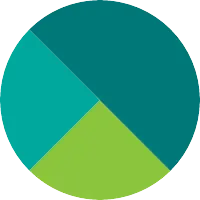 Ro L
Badges
Following Tags
Tags on answered questions
Active Locations Helen
Feb 03, 2022 358 views
#highschool #internships #summer-jobs lily
Feb 25, 2021 290 views
I will start going to internships in junior year of high school, but I'm curious if there will be any more internships in college. #internships Javy
Dec 10, 2020 515 views
#college #career #career-counseling #experience #career-path
Central Luzon, Central Luzon, Philippines Eloy
Oct 09, 2020 473 views
If my strengths are hardworking and caring and my hobbies are basketball and being active (exercise) what type of career best fits me? #careers I am currently enrolled in community college. After I complete my Associates in Art there then I want to continue on to an undecided four year university. Will it be easy to transition since I will have an associates degree? Just how different are universities from community colleges, besides... I want to go into the field of law because I believe I am good at debating, but I have heard that to be a lawyer you must have no morals. Is this true? #law #lawyer #humanities Hi, I'm confused about how the SAT works, because I'm from India. When should I take my SATs? Should I take it immediately after my 12th Final Exam? Or before it? Will it be hard for me to prepare for these two really competitive exams at the same time? Or will I have a break after my 12th... I'm considering to be a lawyer when I grow up, but I don't really know what to major in once I'm in college. I heard that you're supposed to major in political science and philosophy but I don't know what's it's about. I'm very interested in criminology and criminal justice, just criminals in...
Ho Chi Minh City, Vietnam Emma
Aug 31, 2020 876 views
Hi everyone i'm applying to colleges right now am i'm having a hard time choosing a major. I like math and science but my natural strengths are in writing and public speaking. I would like to go to grad school after college but I also want a major that offers good career options right out of... Janki
Jul 31, 2020 393 views
As many know phones, laptops, iPads, apps, and other technologies have changed the present and past, but what are some technologies that may change lives in the future?
#JULY20 #JULY2020 #motivation #JULY20 #techonogy #future #medicine #medical #doctor #doctors #high-school #sat #advice #medical-field #career #medical #career-advice #school #medicine #career-path #sat #future-careers