Career Questions tagged Collegehelp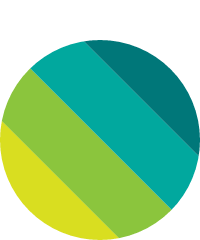 Kquevhin G.
May 01 32 views
I'm currently a high school senior, and I'm interested in business psychology. What courses and topics should I expect once I enter college, and what are the career paths for this? Aside from that, what resources can I refer to or activities I should do to help me prepare for what's ahead?...
#careerhelp #businesspsychology #psychology #business #collegehelp
2 votes
2 answers
Active 2 days ago


Relevant to you?
Manila, Metro Manila, Philippines Kenny B.
Sep 25, 2020 182 views
So the time has come, and all our hard work in the school system will soon pay off in our new chapter of education. So, now that we have entered the college application period, and the stresses of college essays; what would be some tips you can give to a first-in-family college applicant that...
#university #collegeadmissions #college #collegehelp #stress
6 votes
5 answers
Active Oct 13, 2020


Relevant to you?
Pawtucket, Rhode Island Juan David R.
Aug 22, 2018 265 views
4 votes
3 answers
Active Oct 05, 2018


Relevant to you?
Albany, Oregon Sierra G.
Aug 11, 2018 311 views
I am really stressing about the thought of taking out student loans. I will not be living in campus dorms (I have to live at home to take care of my mom) , so I won't have to worry about dorm fees. I am a fairly smart person, I'm first in my class and I am planning on being valedictorian, but...
#student #collegehelp #advice #college #loans #students #studentloans
3 votes
3 answers
Active Jul 09, 2020


Relevant to you?
Cleveland, Oklahoma Sariah S.
May 24, 2018 328 views
I am so lost.... Should I be looking at the cost, scholarships offered, distance, size???...
6 votes
4 answers
Active Oct 13, 2020


Relevant to you?
Glenrock, Wyoming samuel H.
Mar 14, 2018 276 views
Asking in order to be able to receive more incite on the topic...
3 votes
4 answers
Active Oct 13, 2020


Relevant to you?
Yeadon, Pennsylvania