Career Questions tagged Hard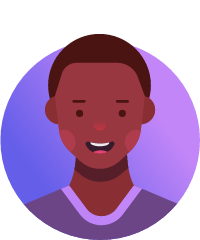 andrew D.
Sep 06, 2019 68 views
Hi my name is #andrew, I am a Glen Rose HS student, I am 17 years old and a junior. My strengths are #hard work , listen, and be on time. I am interested in welding . In my spare time I play# games. What other strengths or experiences might I need for a career in... Benjamin B.
Jun 12, 2019 131 views
Other then seeing a finished building or work site what makes you feel then best about getting the job done. #carpentry #hard work... Benjamin B.
Jun 12, 2019 92 views
Interested in carpentry and I know its hard work but I wonder what others consider abnormally harder on a day to day basis. Ideally moving to Florida or southern Maine after the carpentry program. #carpentry #builders #hard... Angelina Y.
Apr 23, 2018 314 views ad K.
Sep 25, 2017 584 views
I am 27 yrs old and dropped out of college after sophomore year due to financial trouble, since I have been working and now I am Financially secure I want to restart my career, I plan on returning to my state school Oklahoma, which would be a suitable major for me as,(I could not do a #hard...