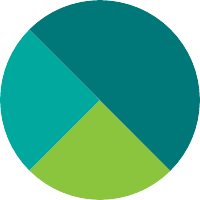 I gave part of this answer to a prior question posted at CareerVillage, and wanted to share it with you because I think it's applicable:

This is just a personal opinion I'd like to share:

I pursued a job right after college not knowing if I would like the industry or not because I wanted to "start a career". I became a paralegal, liked some aspects of the job, and naturally thought that law school and becoming a lawyer were the next steps I should pursue. Years later, I changed my career into the education sector because teaching, guiding, and working within higher education was where my skills and passions were. My personal lesson learned was: I should have thought about what I enjoyed, and pursued it. Because I didn't do that right after college, I lost a lot of years working extremely hard at places that would have replaced me within a week if I left the firm. You graduate around 22, you'll be 32 after 10 years...you should be well on your way in a career you enjoy. No one keeps their first job anyways, so use it as a stepping stone to see if you like an industry.

My advice: first figure out what you like to do. I don't mean "I like to teach, or I like to practice medicine". Focus on why you want to work - ex: "I want to assist those that are less fortunate", or "I want to clean up the environment". This is your personal mission, and you can accomplish your mission through a variety of jobs. Personally, I want to assist others to succeed, and I was fortunate to get a position assisting college students find jobs - this was much more satisfying to me than accomplishing a merger between companies, or assisting someone win money from a company or insurance firm. Although the path I've been on has not been easy, I'm much more satisfied and proud of my work than I was earlier on in my career.

I hope that my opinion can shed a little bit of light on your question. Best of luck!