Kathy Cortez
Badges
Following Tags
Tags on answered questions
Active Locations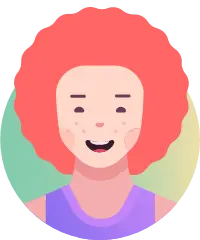 how can i start a business with little to no money. #business-management #buisness #entrepreneur #entrepreneurship
Winston-Salem, North Carolina i am a junior in high school and am very passionate in sports. am looking for a career around this field. #careers #high-school #sports I am in the 10th grade . I like drawing characters and making designs . I also like decorating . Although , I'm worried about the pay . Which drawing career pays the most?
#career #careers Amani
Aug 05, 2020 308 views
I like to hustle for what I want, I'm a hairstylist I'm very chill and I want to start my own business#braider #entrepreneurship At the heart of it, I want to pursue a career that can make a positive difference in other people's lives. One of my core values is flexibility, so I've been strongly advised against entrepreneurship but I've latched onto this identity so long it's hard to shed it off. Should I focus singularly... I'm a current college student, so I haven't officially started my career yet, but I'm extremely anxious about doing so, especially now that the pandemic has changed life as we know it. I've changed my career aspirations several times already, but now I'm nearing graduation and I'm still... What are some of the pros? #cosmetology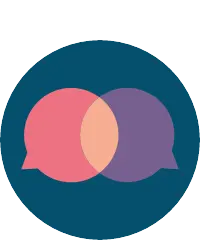 Isis
Apr 20, 2020 393 views
I have read several articles about businesses closing and how the pandemic situation is taking over job industries, but I was wondering how physical therapists do their job especially if this job is usually face to face with people to help them recover from their physical injuries. Do they do... Josh
Feb 12, 2020 1927 views
Hi. I'm an accounting fresh graduate who is currently trying to complete ACCA. I would like to go into advisory or management consulting but lately there are no responses from Big4 and other consulting firms. Therefore, I might have to start my career in either external audit or tax. Which of... Where do most of the frustrations lie when considering the work done within community development and community services? #community-management #community-development #community-outreach #familyservices #urbanplanning #careers Sade
Jan 18, 2018 800 views
I do not want to get out of college and work for someone but I do not want to start a simple day to day business that does not do anything for the good. I want to start something that employs those that need jobs, those that are struggling to get back on there feet not to bring these people... Jean
Jun 12, 2019 314 views
I want to start a business but I don't know how to present it to an investor.
#business-management #finance #entrepreneur #business I have always struggled with being #organized with my classes and homework. Everything gets done on time but its kind of a hot mess of a system. I keep a #planner but its always overflowing with notes and reminders. I honestly think I need a better system seeing as I usually forget about the...