Mag. (FH) Verena Fuchs
Tags on answered questions
Active Locations Hello , My name is Danielle and I go to a school in central Harlem called Democracy Prep Charter School. I LOVE crime investigation shows , and that has made me really interested in criminal investigation and/or crime in general. I love crime and the deep thinking of solving a case, but I don't... Jordan
Jul 18, 2014 2251 views
I've always been curious about working at a startup or at a big tech company in silicon valley. I got to watch the HBO show at a friends house the other day and I thought it was ultra funny. Although I did not get some of the jokes. But is that what it is really like? Especially the part where... I'm just currious if applying online is better than a hand written application #job #application #online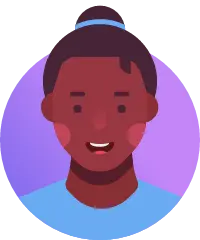 Crimes scare me. However, i find it interesting. I want to know if fear is ever a problem when working with crimes. #criminal #crime #investigation Teal
Apr 30, 2014 5473 views
I'm taking a beginners course in German, but do not really plan on studying it in college. I am interested in possibly studying abroad there as the culture interests me, so I was wondering if no knowing the language well/only knowing the very basics would be a reason to look into studying...