Kuwait City, Al Asimah Governate, Kuwait Osman
May 20, 2021 291 views
#social-media self-improvement
Kuwait City, Al Asimah Governate, Kuwait I am a partner working in same career for the past 19 years in Kuwait. so i am already exhausted.
I am looking forward to change my work style and have a life balance. #work
Kuwait City, Al Asimah Governate, Kuwait #traveling #buisness #job
Kuwait City, Al Asimah Governate, Kuwait I'm a 16 year old rising high school senior, and I've been learning how to code in my free time for the past year or so. I've decided that I want to study computer science in college, but I'm still not entirely sure about my decision. #college #computer #computer-science #college-major
Rumaithiya, Hawalli Governorate, Kuwait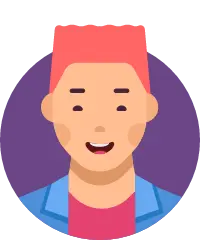 Ziad
Apr 12, 2019 279 views
I just chose English, Mathematics, Arabic IGCSE and Business for (grade 10).
Also I will choose Physics, Geography, Art & Design and French or ICT for (grade 11).
So plz answer me, should I choose #ICT AND #CHEMISTRY???
Kuwait City, Al Asimah Governate, Kuwait Nada
Mar 16, 2019 393 views
i want to be an interior designer, i dont really know what subjects i need for interior design, im planning on taking chemistry, human biology, geography, art, english, english literature and then other subjects that are mandatory so they dont matter. any advice on which ones i should take?...
Kuwait City, Al Asimah Governate, Kuwait I am a 10th student. And a medical aspirant. Will choosing biopsychology in my 11th grade help me in achieving my ambition? Most of them doubt in choosing science or commerce😂 but for me it's different .. I know I want science.. but I doubt what in science? I am sure I definitely don't want...
Kuwait City, Al Asimah Governate, Kuwait Could anyone help give me advice on how to get an internship with any airplane based companies. #internships #airline-industry #aviation #airlines
Kuwait City, Al Asimah Governate, Kuwait