Lindsey Pitman
Following Tags
Tags on answered questions
Active Locations At first, I wanted to be a veterinary technician. However, I've decided to become a veterinary assistant instead. I am having trouble finding community colleges that offer vet assistant programs. Some universities offer these programs. However, I must attend community college because I need a... I am interested in becoming a veterinarian someday but besides having the basics of having to check up on animals health and such, how does one emotionally prepare themselves for having to put down an animal? I really don't do well with animals dying so I would like to know how experienced...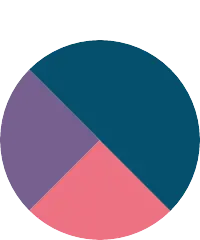 Are you able to help in surgeries? What does a vet technician do? 1. What profession did you choose? Why? 2. How many years of college did you need to go through? 3. What jobs did you work before you landed your present professional job? 4. How can I decide if I should earn a Ph.D. in this field? 5. Were you in a college program? 6. Did you have to... What are good things to look for? How much money would you need to start with if you wanted to be a vet? I just started Veterinary Assistant classes. Open to any tips on being the best. I'm curious to see why because i would love this as a job.