Bob Haataia
Badges
Following Tags
Active Topics aishwarya K.
May 06, 2016
2 answers
Active Jul 21, 2017


Chennai, Tamil Nadu, India Joy Clarisse S.
May 13, 2016
11 answers
Active Aug 28


Charlotte, North Carolina Yuvan Sankar K.
Jun 23, 2016
2 answers
Active Jul 21, 2017


Coimbatore, Tamil Nadu, India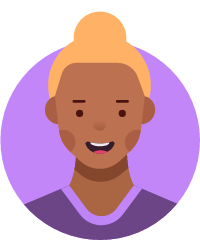 Hi all, I know every college campus is different - different clubs, organizations and communities - but what are some on-campus organizations I should look into for more business-leadership experience? #college #business #leadership #organization...
6 answers
Active May 31, 2018


Bethesda, Maryland I want to major in computer science, but am #undecided as to what I actually want to...
7 answers
Active Jul 24, 2018


Walpole, Massachusetts I would like to know how major a computer science degree can be when it comes to your career. I hear that it's better to go to college and study for a degree and thus you'll get a better job with better pay. I also hear many people say that they've never gone to college and they still have a...
#computer-science #computer-programming #technology #computer-software
4 answers
Active Jul 21, 2017


Beaumont, Texas 6 answers
Active May 09


Dearborn Heights, Michigan