Career Questions tagged Youth Greysen A.
Aug 12, 2018 474 views
I am really interested in working in a nonprofit, maybe something that has to do with LGBT, kids, or human rights. I think I would be interested in being a therapist of some sort within the organization. I was just wondering what would be suggested for me to go to school for to major in, and...
#youth #college-majors #human-resources #nonprofits #therapy #lgbt #humanrights Quinn M.
May 29, 2018 321 views Joy Clarisse S.
May 13, 2016 1424 views
14 votes
13 answers
Active Apr 06, 2020


Charlotte, North Carolina Marcus T.
Aug 18, 2016 840 views Alexis B.
May 26, 2016 437 views
I am now entering the 10th grade and I fell as if i am starting to find myself. I am a very energetic and intelligent individual. I am interested in a carer that doesn't involve me sitting behind a desk, I am interested in working with youth but not sure in which field would best suit me....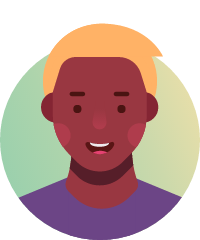 Khuslen S.
May 21, 2016 590 views
Individuals often ask this question because if you find what you love early on, then you will skip years of skating by. Try new things. Expose yourself to different people and activities. Only then can you find what you want to do with your life. #general #intern... Joy Clarisse S.
May 13, 2016 609 views jaime G.
Mar 01, 2016 799 views
I want younger children to be exposed to various types of music because music is a major thing in the world. I do not know how to play any instruments very well besides the saxophone, which will not help me. However, I do want to try and open up a daycare with my bestfriend, and within some...