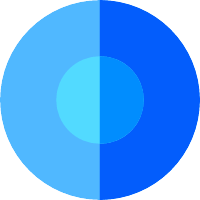 Vladamire Ramos
Director of Operations
Great questions, Catherine, and I appreciate the context. Here are a few thoughts
The jobs you mentioned do not require a business degree, so continuing with your English major would be sufficient for those types of jobs.
Remember that a career is not the same thing as a job, so think about what impact you'd like to make over the long-run and what jobs, in succession, you can have to achieve that impact.
Math is a skill that is improved with practice and most schools offer tons of support for academics. Remember, it's in your school's best interest for you to do well in classes and to graduate. It helps their stats and when you succeed, you are more likely to support the school. If you are willing to find and take advantage of what your school has to offer, they will help you make it through your math classes and , hopefully, gain more confidence in that area.
Other careers to consider: guidance counseling, college admissions advising, teaching
Do some reflection about what you liked about the jobs you've had, what brings you joy in your day-to-day life, when you feel energized, what types of people energize you, and what you are naturally good at. Then, research and talk to people about jobs/careers that involve those things.
I hope this all helps!