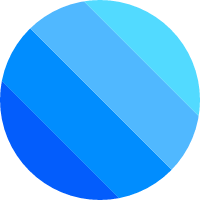 Hannah Wayte
Senior Training Specialist
Hi Catherine!
While I can't comment on the part of your question about the math skill level required to study Business, I'm really interested in the second part of your question about finding a job related to using your expertise to help others.
I think there are two ways in which you can do this:
Train in a field which focuses on education or coaching (teaching, life/career coach, etc.)
Establish which topics you are most interested in and eventually, through experience and quality of work, you will automatically fall into a role in which you will find yourself advising others
With regard to my second point above, any field of work needs mentors in that particular field, but to become a mentor of any sort you will need time in the role to be able to pass on that experience to others.
As to your point about finding it hard to imagine being a career coach when you're not even sure what you want to do with your own career, bear in mind that being a coach is not about having answers for people. Coaching other people is about helping them find their own answers to their own questions.
Seeing as you are quite open-ended about your interests right now, I would really recommend thinking deeply about the jobs you have enjoyed so far and identifying why you liked them. E.g. Do you like customer service related tasks because of the interaction with the customer? Did you enjoy advising incoming college students because you take pleasure is helping people who are in new environments? There are a million answers to the 'why' question but only you can identify the answers. Being able to identify the driving factors behind the enjoyment you felt doing certain tasks will help you analyse many careers to see if they include those factors, and should help you pick something suitable to you.
Hannah recommends the following next steps:
Identify why certain areas of the jobs you have enjoyed so far appealed to you