Norma Brenes
Following Tags
Tags on answered questions
Active Locations I want to be a novel editor, but my family thinks it's too wild of a career goal and I'll be a "starving artist" simply because I want an English degree. With a major in English and a minor in creative writing, is that a good choice to help me land a job in a publishing company? And does it... I am a 9th grader i want to be a lawyer #attorney #lawyer I am a 12th grader and I love the behind the scenes of movies. My favorite kind of movies are sci-fi and action. I am currently taking a class about film and I am enjoying the class a lot. #film #director I want to be a cop or a fireman. Im also really interested in being a real estate but i have no idea how to start it off #future #career #college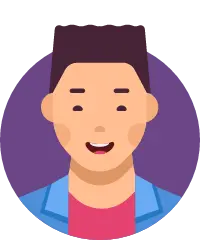 Hello, I am a student from Whitmore lake Middle and Highschool. I am doing an assignment where I search up jobs I like and ask questions. #FamilyMedicinePhysician #college Ray
Oct 14, 2019 531 views
I've heard that English is too broad and journalism is dying. Are these true? What did you major in to become an editor or publisher? I intend to major in psychology, but I am looking to dual major or minor in some kind of English. Can I still get a career as a publisher or editor if I just... Jade
Jul 31, 2020 848 views
I'm about to be a senior in college. I love college, and I try my hardest in classes, job, and extracurricular activities to develop as a person. I hope that the things I am learning help with being a book editor. What qualities do think are vital to being a good book editor? #JULY20... I'm a freshmen in high school and I'm looking into jobs # #high-school Hope
Nov 06, 2020 571 views
I'm a high school student wanting to explore my future and career. #job #college #future