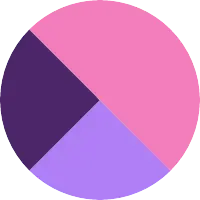 Jeremy Greene
Badges
Following Tags
Tags on answered questions
Active Locations Abby
Oct 25, 2021 397 views
I'm approaching my last semester as an undergraduate, and I'm already sad about leaving a really phenomenal friend group, campus, and community behind. Many people I talk to say that college is the best time of your life, and I'm worried that I'll have more to look back on than to look forward... I want to be a seismologist and I've read that you have to take physics and geology courses. However, there are no specific classes that I should take. #physics #geology #geophysics #seismologist I'm doing this science assignment and it's telling me to ask a question and this is the only question in my mind; like is it fun? I don't even know what I want to be when I grow up #seismology #seismologist I have always been interested in the environment and especially in geology. The amount of information that an experienced geologist can deduce from aspects of the local strata and environment is amazing to me, and I want to use that information to help people live safely and harmoniously... Isaac
Sep 27, 2017 898 views
I want to know this because I want to study the earth more but I don't know what to do.Also I want to know what earth study is paid the most.#geology #earth-science Sammy
Sep 07, 2017 1235 views
Is BS Geology a good course to take? What are the possible careers after taking this course?
(a friend told me to relay her q here)
#geology #science #earth-science #career #career-choice
Manila, Metro Manila, Philippines Things you can consider for this specific question... Are there many job opportunities in geology? Is there a lot of room for growth in the field of geology? If you majored in geology, are you happy with your choice of major? I'm a CareerVillage staff member and I'm posting this because we... I have liked learning stuff about geodes,crystals etc. and I wanna know more about those types of job fields, I only know of Geology but i'm not entirely sure I wanna be a Geologist #geology #science #career I really liked my physics class in high-school, and I am interested in engineering as well, but I am not sure how to move forward in that field. Any suggestions? #physics #engineering #majors #career #college-major