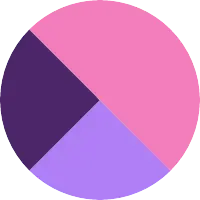 Scott Butler
Badges
Following Tags
Tags on answered questions
Active Locations Marco
Jul 22, 2022 312 views
Planning to be in the military before college, wanna know if I will qualify to be a veteran if I served for 4 years. Marco
Sep 13, 2022 146 views
Have not started working towards college credit yet, unsure if I'm able to earn degrees in the military or if its only possible after serving or before enlisting. Marco
Sep 07, 2022 186 views
Planning to enlist sometime within the next year and want to know what is the entire process for enlisting and what will happen after boot camp. chris
Sep 08, 2022 143 views
Is it really worth it blood sweat and tears [admin edit] I want some good tips on how i should prepare for the military since i'm planning on becoming a green beret. i already know i should show up in good shape since there training is very intense but i also wanna know what else i should expect and what would be good tips to get through it all. How often do soldiers get sent to the field? i wanna know if I'll get to see any real action or will they only Have me train until they truly need me on the battlefield. What part of the process of being in Security or the Military do you enjoy most? And how well does it reflect into your normal day to day life and what skills can you pick up from it that you don't already have? adam
Sep 13, 2022 139 views