Alexis Krouzkevitch
Badges
Following Tags
Tags on answered questions
Active Locations I think all ares of forensic science is cool but i am wondering if i should major in forensics as a general science or as something specific like anthropology or pathology. #forensics I plan to major in forensics. #forensics #forensic-analysis #forensic-psychology #computer-forensics #forensic-pathology #forensic-chemistry its really hard to get forensic related jobs die to the closure of the Birmingham forensic services and most forensic jobs require experience of which the majority of university leavers will not have. #forensic #recruiting #recruitment When I first started high school, I wanted to become a pediatrician, but as the years went on I became more interested in forensics. I want to pursue forensic science/ criminal science as a career but I don't know where to start. #college #forensic #criminal-investigations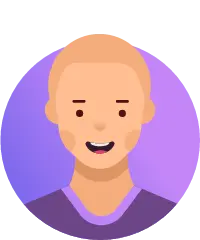 I'm trying to plan how to become a forensic pathologist but I'm having some trouble in choosing a major. I understand that a doctorate is needed but the only information that I can find on majors says that a bachelor degree in science is needed. Is there any benefit to certain science majors... I'm planning to major in Physics and while I'm not terribly passionate about it, I was wondering what career paths branch out from Physics. #mathematics #physics C
Jun 20, 2017 4552 views
college student, seeking an internship position, which requires three professional references on the reference page. i've sent formal email to my previous employer, but I haven't gotten any reply yet. I really need the reference before next week. We are FB friends, is it appropriate to...