Career Questions tagged Recruitment Faith E.
Aug 03, 2018 185 views
Alternately, in what states/regions (besides New York) do publishing houses have a strong presence? In exploring my college options, I either want to set myself up to be at the 'right school' or in a prime location to seek employment as an editor. #publishing #college #recruitment #recruit... Trevor C.
Jan 16, 2018 373 views
The skateboarding and surfing industry is expanding endlessly, and almost all colleges continue to support team sports, while starting a Surf team is difficult at most universities. Skateboarding and surfing will be in the olympics soon as well. #sports #skateboarding #surfing #athletics... Adriana L.
Feb 04, 2017 559 views James S.
Jan 27, 2017 592 views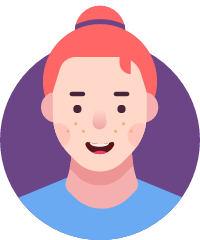 Carmen Y.
Apr 10, 2017 465 views Melissa A.
Feb 22, 2017 500 views
I think the question says it all. I can take a number of random things and start interconnecting them to one another and adding additional information because its just how my mind works. There are so many ways to about solving a problem. #research #reading #recruitment... Melissa A.
Feb 17, 2017 389 views
I want to know what terms or words I should be looking towards to obtain a career in my new field. I don't care if its government or a company or even a social impact group because I would get the chance to help people also while getting some sort of experience in my field. Especially, when I... Melissa A.
Feb 17, 2017 526 views
I have an opportunity to attend a job fair, but for one day, the amount seems to be a little extreme. I just wanted to know are these expenses worth it considering the connections one may make. Especially when the job fair is Women in Aviation and my Master's degree is in Criminal Justice in...
#aviation #human-resources #cyber-security #recruitment #government Melissa A.
Feb 16, 2017 566 views shirley K.
Feb 08, 2017 408 views
its really hard to get forensic related jobs die to the closure of the Birmingham forensic services and most forensic jobs require experience of which the majority of university leavers will not have. #forensic #recruiting... aakhash G.
Jan 17, 2017 502 views
I'm going to start college this year and I wonder about the best ways to get noticed and build report with the faculty and potential recruiters or interviewers for college jobs and internships? What are things to do and things to avoid? #college #job-search #leadership #college-bound...
4+ million learners use CareerVillage to get career advice.
About us