Career Questions tagged Trauma Nursing Sarah K.
May 14, 2018 171 views
I've heard and read about several people saying that going for four years is a waste of money because you do not do anything your first two years. My Career Prep. teacher said I should just do my ADN because nurses who have their BSN only make 25 cents more. I'm not sure what I want to do... Daija C.
Jan 18, 2018 165 views Jocelyn Z.
Oct 23, 2016 514 views
I want to know what to expect if I am going into this field. I feel like it's really emotionally and mentally taxing, and I don't know if I could hack it. #trauma-nursing #nurse #nursing... Jocelyn Z.
Oct 23, 2016 376 views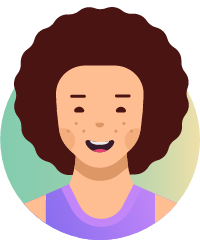 Madison B.
May 12, 2016 473 views
I have always wanted to become a nurse and within the last few months I have been looking into the different kinds of things I can do with a nursing degree and decided trauma nursing sounded interesting and something different from what I would of expected but I'm still not quite sure on what...
#nursing #trauma-nursing #hospital #nurse #hospital-and-health-care #science Nyquasha D.
Feb 09, 2017 752 views abril V.
Oct 27, 2016 775 views Jocelyn Z.
Oct 23, 2016 338 views
I have wanted to be a nurse that works in the ICU division for quite a while now, but recently a counselor told me that I would not be able to have a family at all. She also said that if I tried to it would pointless and I would be miserable. I want a family when I get older; that's something I... Nelson N.
Oct 20, 2016 453 views Jenna T.
May 21, 2016 920 views