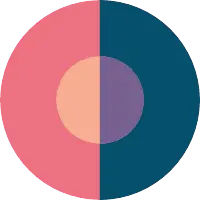 Maria Thulin RN BS IBCLC
Badges
Tags on answered questions Carli
Aug 23, 2022 425 views
Do you stay in touch with the NICU babies you have helped with?
Honea Path, South Carolina 1. What profession did you choose? Why? 2. How many years of college did you need to go through? 3. What jobs did you work through before you landed your present professional job? 4. How can I decide if I should earn a Ph.D. in this field? 5. Were you in a college program? 6. Did you... Megan
May 26, 2016 1618 views
It may sound too head-in-the-clouds, but as I've been told time and time again, "do what makes you happy." In a job that seems to require stoicism and perhaps some not-too-happy moments, by the time you perhaps feel that you have become numb to the environment, is it still fulfilling? Why does...
Huntington Beach, California I am a nursing student who will graduate in May 2022 and I am scared about my ability to be able to pass and clear the NCLEX exam so I appreciate any tips that you have #nurse #college-advice #college #healthcare #nursing I attend Bourne High School as a 12th grade student. I am interested in pediatric nursing and hope to receive my RN in college. One of my strong qualities is empathy and I care deeply for people around me. This includes friends, family, and members in the community.