Lai Lau
Badges
Following Tags
Active Topics
Active Locations I'm just genuinely interested #career #stem I am looking for as many additional scholarships to assist with my college expenses.
#education #stem-education I'm considering going into a STEM career & majoring in STEM in college but I've heard it's hard being a woman and finding a career in it because of the male dominant community.
#women-in-stem #stem-education #college #college #STEM #scholarships In STEM Camp they are teaching us about virtual and augmented reality, and it's got me thinking about what I want to be when I leave school. I like animals. Could a wildlife biologist use AR to study animals? - Katie What about marine biologists? - Hannah #marinebiology #biology #wildlife #AR... I'm a young woman in middle school who's learning about augmented reality at STEM camp. I'm not sure exactly what I want to be when I grow up, but I've narrowed it down to forensic anthropologist or tattoo artist. How can anthropologists use AR to study prehistoric cultures? - Gracie What are... As a student with many interests, spaning from stem to art-history, it is hard to tell what kind of institution will be best suited for me. Would you suggest a program that is soley at an engineering school, or would a duel degree with an engineering school and a liberal arts college be better...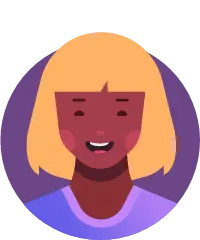 #computer #technology #science