Ross Vollmer
Following Tags
Tags on answered questions
Active Locations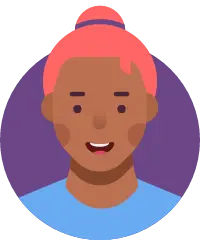 What profession did you choose? Why? How many years of college did you need to go through? What jobs did you work before you landed your present professional job? How can I decide if I should earn a Ph.D. in this field? Were you in a college program? Did you have to pivot and go back... Hello! My name is Henry and I am a current high school student, I'm conducting an interview with any professionals in the chiropractor field for a Foundations in Health Science class project about careers! I have created a total of 13 questions. Comment on this post, answering all 13 questions... sean
Dec 14, 2022 110 views
biggest lessons learned, things you wish you would have known/been told, or experience with patients From what I've learned, both physical therapy and chiropractic medicine require years of school. Tuition is pricey and school takes up a lot of your time. Is it really worth all that effort to become a PT or a DC? #medicine #physical-therapist #medical-education #physical-therapy #doctor... faith
Oct 20, 2020 309 views I want to do this. #chiropractor I plan on attending a chiropractic school. #chiropractor Naysa
Aug 18, 2021 488 views
My name is Naysa, i am 18 years old. I used to be a student athletic trainer, that is where i felt like i belonged. Once my trainer started to show me how to adjust the spine or to manipulate the muscle and joints, i knew what i wanted to be.
#chiropractor #studentathletictrainer #medicine