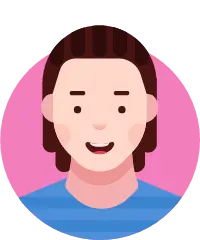 Updated
Translated from English .
403 views
How common are promotional opportunities in the field of Cyber Security (e.g: promotion wise)
Hello my name is Daniel I am a current Cyber Security prospect and would appreciate information on how consistent or common promotional opportunities are.
Any information helps, Thank you for your time.
---
Promotional opportunities are genuinely based on your level of skill and experience in the area. Certificates will help in your journey, specifically Sec+, CASP+, CISSP, and others. Cybersecurity is sought career by private organizations and governmental agencies. The demand for professionals will only increase as threat actors continue to find vulnerabilities in emerging technologies, zero-day vulnerabilities, and opportunities to profit from breaches. Invest the time into critical skills because they will pay dividends in this field.
Daniel: I am glad to learn that you expressed interest in the exciting field of Cybersecurity. Cyberseek.org is one of my favorite websites that answers questions such as:
Is there a strong demand for cybersecurity jobs in my region?
What skills and educational credentials do I need to enter a career in cybersecurity?
How much can I make if I work in cybersecurity?

I am still amazed to learn that there are over 700K+ cybersecurity job openings in August 2022.

The Cyberseek.org career pathway page lays out nicely the various levels of job roles in cybersecurity. For example, you can begin your career as an Associate Cybersecurity Specialist. Get promoted into Cybersecurity Specialist and then to Senior Cyberseuciryt Specialist. Based on your interest and aptitude, you can move into mid-level roles such as Cybersecurity Analyst or Cybersecurity Consultant. You can get promoted once again into Cybersecurity Engineer or Cybersecurity Architect based on your education, experience, and skills. If you enjoy leading and managing people, you can move into management roles and eventually become Chief Information Security Officer. The sky is the limit.
Jackson recommends the following next steps:
Check out cyberseek.org. Familiarize yourself with the content and resources.
Continue honing your program skills such as Python.
The number of companies in the cybersecurity are in 100s - they are all focused in CA, VA, MA and CO.
Most of them expect to have a Computer Sc/Eng background.
You may get lucky to get an internship at one of many companies in your area.
You should check out RSA, Blackhat events that are focused on cybersecurity. Their website list all exhibitors.
This industry will continue to thrive and evolve if you are seeking challenges. You will be handsomely rewarded if you are good. Salaries are in 6-figures plus stock options.
Most likely most companies will test you and give you assignment in a defined time to solve a problem. They want to know your analytical and software programming skills.