Jackson Ku
Badges
Following Tags
Tags on answered questions
Active Locations How did you know the job you were working was going to be your ultimate career? I'm studying cloud computing, I don't have programming experience yet. But I like it a lot and I have some courses in Java and HTML. I like helping people, I like organization, proactivity and I love playing video games!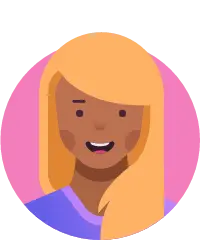 Jewel
Aug 10, 2022 190 views
I have been a hairstylist for 20 yrs or more. I feel burnt out I started a nonprofit to give back to the single mothers with low income. I will rehab rundown houses in the redline neighborhoods make it affordable housing for single mothers with educational workshops, consulting and career... Both my younger brother and sister want to earn their associate's degree in cybersecurity, However, I'm concerned that they will be unable to find jobs after graduating with only their associate's degree. I've researched cybersecurity jobs, and discovered that most, if not all require at least... Hi, my name is Miracle and I'm about to start college in the fall, but I'm not sure what to major in and I was hoping that having a scientist answer my questions then that might give me some insight on what to major in. I know these aren't ideal questions, but I've always loved science and... Im currently attending trade school working on building my foundation and i would really appriciate any feedback or information on getting into the electrical field. Thanks in advance! Oscar
Aug 03, 2022 444 views
I am applying for jobs and many of them require at least one or more years of experience. Is it worth it to apply even if I lack that experience?
Thank you! Emma
Jul 30, 2022 286 views
I love Solving problems and I love algebra but I hate computer work and I want to be in the engineering field I want to do stuff with my hand not on the computer
Voorhees Township, New Jersey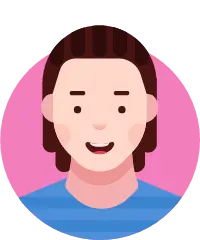 Hello my name is Daniel I am a current Cyber Security prospect and would appreciate information on how consistent or common promotional opportunities are.
Any information helps, Thank you for your time. Abby
Mar 26, 2021 561 views
I'm looking to get my PhD in physics, optical engineering, particle physics, or a related field. Since it's the end of my 3rd year as an undergraduate, it's time for me to start thinking about applications!
#PhD #physics #grad-school #optics #optical-engineering #particle-physics #research Pursuing my masters in information security and also i am the current vice president external for Concordia GSA #cybersecurity
Edmonton, Alberta, Canada Information Technology management will be my major in college, however I will choose a minor in Business Analytics. I would definitely want to land a job that is still business related, even though my major will involve more technology.
#JULY2020 Taner
Jul 30, 2020 1058 views
Hello, I am an electrical engineering student and have recently been exploring fields in EE. Can you tell me how about working in systems engineering? is the work you do interesting and engaging? and some general advice and tips would be great. Thank you for your help. #july20 #electrical... #designing #math #graphic-design Ms.
Jan 16, 2020 579 views
My parents have a couple of properties that they would like to sell in the coming years. They want me to get a headstart into #real-estate so I can help them out in the future, but I don't know where to begin.