Career Questions tagged Pastor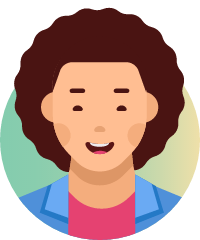 Swole H.
Nov 20, 2019 87 views Tyler M.
Jan 16, 2018 244 views
I want to be a pastor but would like to know if it's beneficial to intern at a church #youth-pastor #pastor... Jennica V.
Oct 29, 2015 527 views
I would love to one day become a pastor, but if I started practicing now, of course i'd get better. What can I do to start by practicing, what tips should I use?... Jennica V.
Oct 15, 2015 1552 views
I have an IT assignment I am working on. I picked a dream job, (pastor) and now must find out how technology relates to that. And, to be honest, I don't think that they need technology. They do to find verses faster and to make a website to help people find the location of the church and... Zech L.
Apr 01, 2015 693 views
I'm a high school senor I want to become a pastor. I'm reading lots of books on faith and on the Bible and I'm studying under my youth pastor. I'm reading Bible commentaries. Is there any other books I can read? What classes will I need and what else should I do? #youth-ministry...