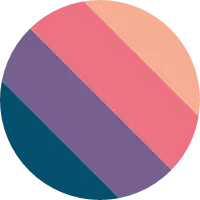 Scott Babcock
Following Tags
Tags on answered questions
Active Locations I think it's fair to say that a decent chunk of people will say they chose a certain job because in the long run they'd be happy to show up there everyday. The side I don't usually hear from are the people that chose a specific career solely based on the amount of money they'd make. I wanted to... David
Jul 07, 2018 566 views
As a college junior, I know I should start thinking about investing money and also saving for retirement, but I'm not sure how much money I should have in my account before I can start doing this. #money Im thinking of different colleges such as: New Mexico Military Institute, New Mexico Sate University, Lubbock Christian, Texas Tech . I don't want to go to a college and then waste the money and not like i t there , and want to go somewhere else. What do I do? #colleges #money #college #money #college-advice #help Please help me. Thank you. #depaul #money
[This question was edited by a site admin for clarity] Liana
Feb 07, 2017 1433 views
I'm a freshman in college and I tend to be an idealist... I don't expect to be "instantly successful" out of college because according to my dad, that's unheard of/rare. But WHY are most people NOT instantly successful. Why is it such a long process? What keeps people from being instantly... #university #college #college-selection #degree Most recruiters feel that fresh graduates lack necessary skills for the job. So what is your opinion about this?
#entry-level #business #job #job-opportunities #JULY20
Frankfurt, Hesse, Germany Eli
Sep 18, 2020 655 views #careers #engineering #learning #business #career advice #career #future #graduate school