Greg Robinson
Following Tags
Tags on answered questions
Active Locations Zihao
Oct 05, 2021 326 views
I'm a senior in highschool that is taking AP computer science to learn about coding. #career #software-engineering #engineer #software #engineering #technology #computer-software Jimmy
Oct 06, 2021 429 views
#computer #technology #computer-engineering I'm interested in pursuing computer science as a degree in college but I was wondering what tech companies look in terms of soft skill, and maybe a bit of hard skills as well. What are some classes I should take in college? What skills should I work on or need? #computer-science #computer... isys
Oct 05, 2021 403 views
#bay-area #computer #internship #computer-science #technology #san-francisco I'm currently a junior in high school, doing IB. Most of my IB subjects are irrelevant to CS (English, French, chemistry, biology, philosophy, psychology) except for math. In math, I am learning algebra, functions, geometry and trigonometry, probability and statistics, and calculus. So aside...
Cambridge, Ontario, Canada Jared
Sep 28, 2021 653 views
I'm a 9th grader and I'm interested in becoming a software developer, so I want to learn more about what you mainly do on the job. #software #software-engineer #technology #computer-science #career #engineering #job #technology #programming #developer Khiem
Sep 28, 2021 311 views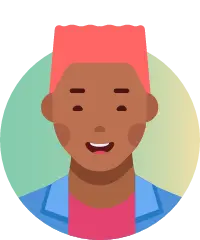 Sean
Sep 28, 2021 344 views
I'm in 9th grade and I want to learn more about a software developer/engineer.
#computer-software
#software-engineer
#software #engineer Cooper
Oct 23, 2015 1400 views
Hi my name is cooper I am in sixth grade and my dream job is Microsoft software development team and I have a few questions. What degree is the best to get into Microsoft because I know a lot of people apply, and what do I need to do to start getting ready, I have all ready been programming...